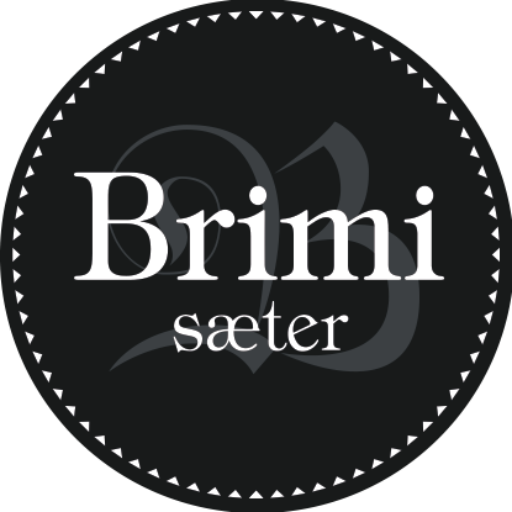 skråpå-tå
Signature menu | Four courses
French Raclette in Jotunheimen? It so happened that a couple of centuries ago, some Swiss farm girls came to Brimi Seter – and since then, white cheese made from raw, unpasteurized fresh milk from cows on mountain pastures has been Seterosten – the Farm Cheese – at Brimi Seter. When the farmers and peasants really wanted to enjoy themselves, they hung the cheese up by the fireplace and gathered for a feast of melted farm cheese which they – quite correctly – called Skråpå-tå. Which translates to Scrape-Off Cheese.
The four course Skråpå-tå menu is our tribute to the mountain pastures, the fishing lakes and the summer farming culture that has given us food and music that today defines the taste and tune of Jotunheimen mountains and Gudbrandsdalen valley.
SKRÅPÅ-TÅ MENU
Around homemade table grills by the longboards in the barn loft, Skråpå-tå offers an atmospheric and tasty experience for all senses. To the sounds of the folk fiddle or local songs, seasoned with stories from the summer farm, you will melt Seter cheese on the embers in layers with good flavours from Brimi Seter's own cured meat.
A social and distinctive meal that we are sure you will cherish for a long time.
Skråpå-tå signature menu is served every summer evening, and Saturday evenings in spring and autumn.
Seating at 19:00.
Skråpå-tå menu is included in all accommodation and packages at Brimi Seter. For guests who are not staying overnight, we have a few available seats that can be booked online. Book well in advance to secure a place.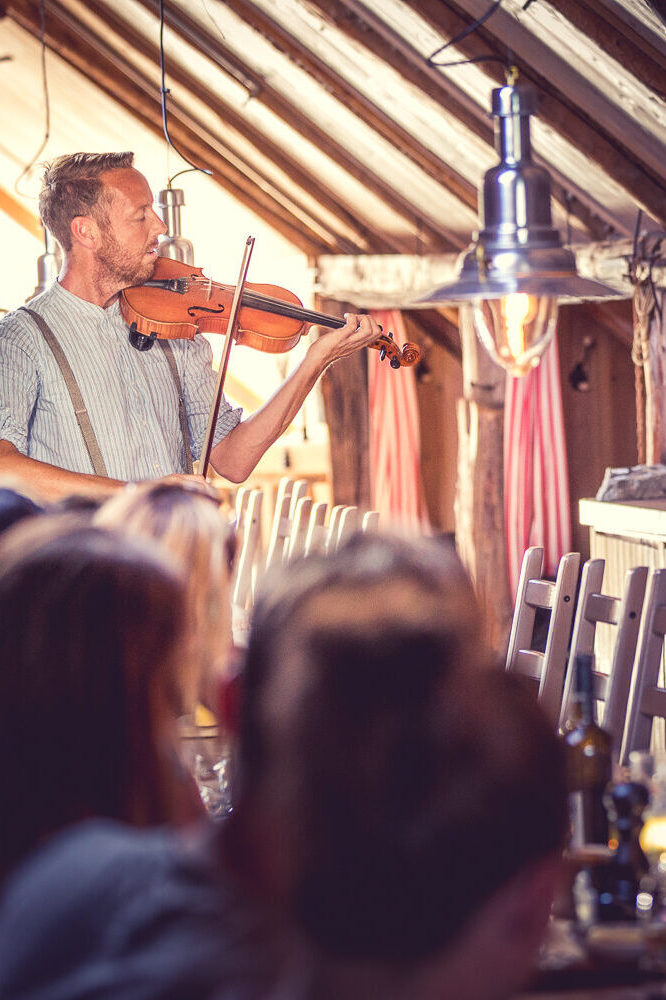 Dinner for all senses
SKRÅPÅ-TÅ SpiceD with FARM STORIES, SONG and fiddle
Folk fiddle playing, farm songs and storytelling are part of the Brimi farm culture. Social interaction and conversations are the very essence of the meal.
It was grandfather Hans W. Brimi who took the initiative to show life at the summer farm to tourists and guests. Grandpa told the guests about being a shepherd boy, about the important work the budeia farm girl did at the farm – and about huldra. We saw that the gripping stories, in combination with fiddling, made an impression on both young and old. We have continued this tradition and developed it further – with grandfather Hans as a great role model and inspiration for both tunes and storytelling. Don't be surprised if Hans plays the fiddle or the farm boy sings a song during Skråpå-tå.
Price:
Kr 850,- per pers
exclusive drinks

CHILDREN:
6 – 12 YEARS:  HalF PRICE
BELOW 5 YEARS : Half price of childrens' price
For children who wish so, we replace Skråpå-tå with a regular children's menu, such as yummy meat balls and ice cream for dessert. Identical price.
Four course Skåpå-tå menu is included in all accommodation and
packages at Brimi Seter
Cancellation rules Skråpå-tå
Welcome to the summar farm – and to the table!