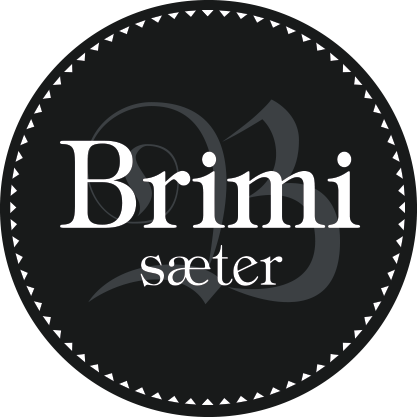 Activities & adventures in JOTUNHEIMEN
Is there an explorer in you? Check out our favourite activities and mountain hikes in Jotunheimen – from some few hours to entire days. Either you want to go high in the mountains, explore local culture or travel back in time. Enjoy!
HIKES & ACTIVITIES
CLOSE TO BRIMI SETER
Leave the car standing and get on your feet. Brimi Seter is a great base for small and epic adventures on water, land and in the air.
FARM DAY
Do like the farmer and his animals, enjoy life at the setra! A special calm reigns in the garden. You feel both living cultural history and peace of mind. If you're in company with small adventurers, you'll usually find kittens and lots of animals to feed. Follow the cheese making via the window in the barn or watch the Seter Cheese stored in the cellar. If you want to take part in the milking, please ask at the reception – and we'll see what we can do.
PS: We have two electric bikes for rental.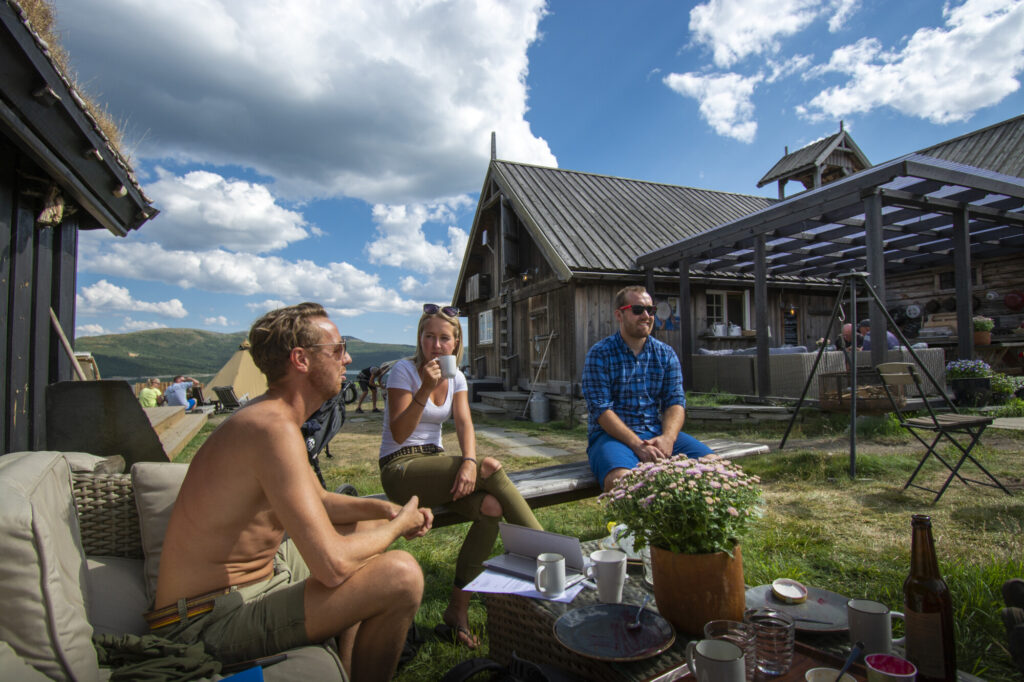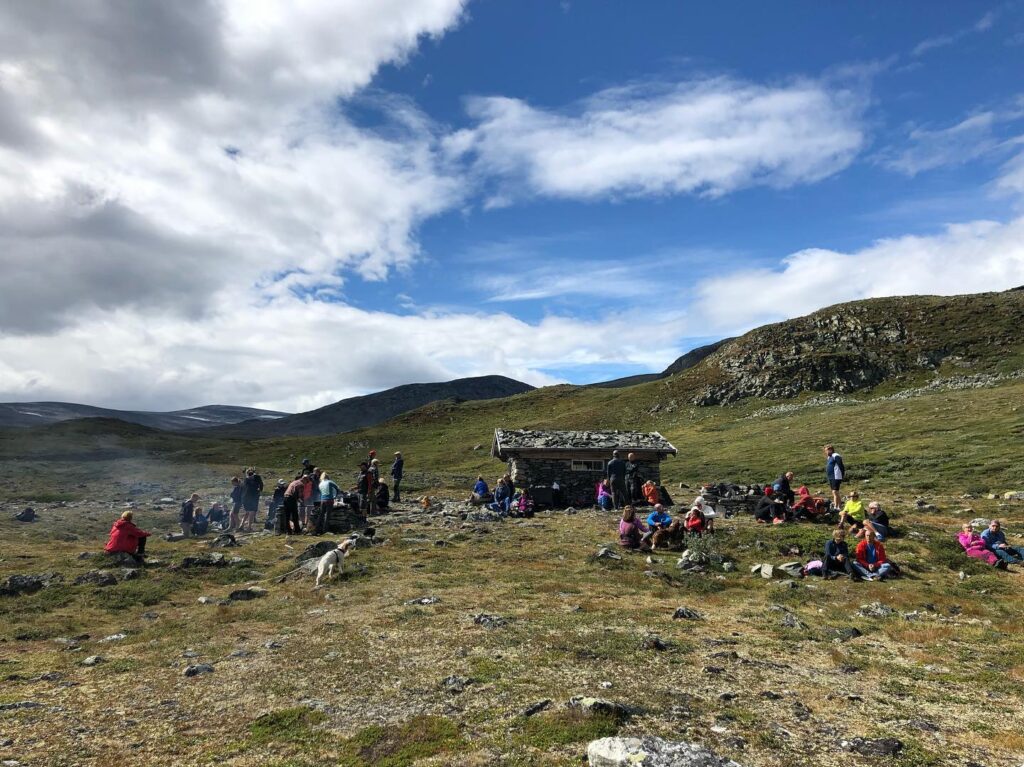 MOUNTAIN HIKE TO THE STONE SHACK
All time high! 400 vertical meters up from Brimi Seter towards majestic Kvitingskjølen peak, lies Steinbue aka Stone Shack. A tiny idyll which for centuries has provided shelter and respite for mountain people hunting and gathering. You'll probably sweat a little on the hike uphill, but the epic view towards Tesse and Rondane is well worth it. The trip to Steinbue is around 8 kilometers each way
BEACH LIFE AT
LAKE TESSE
Caribean of the Mountains! A pleasant stroll from Setra you will find beautiful swimming beaches at the mountain lake Tesse. The water is crystal clear and the temperature refreshing for bathers of all ages.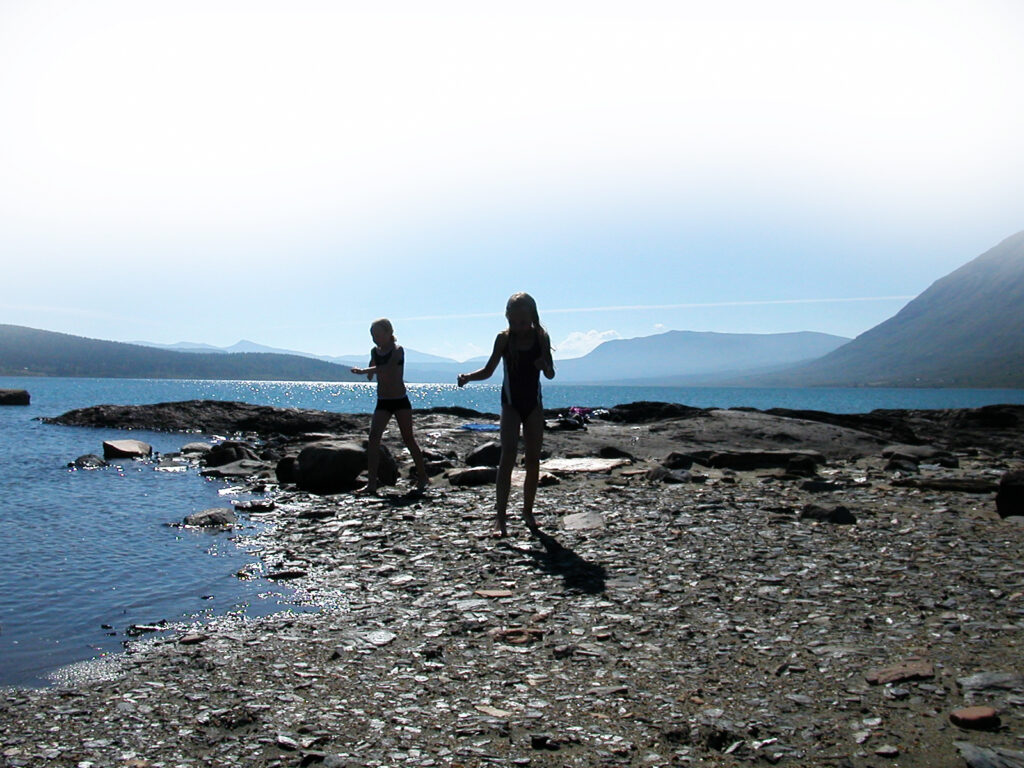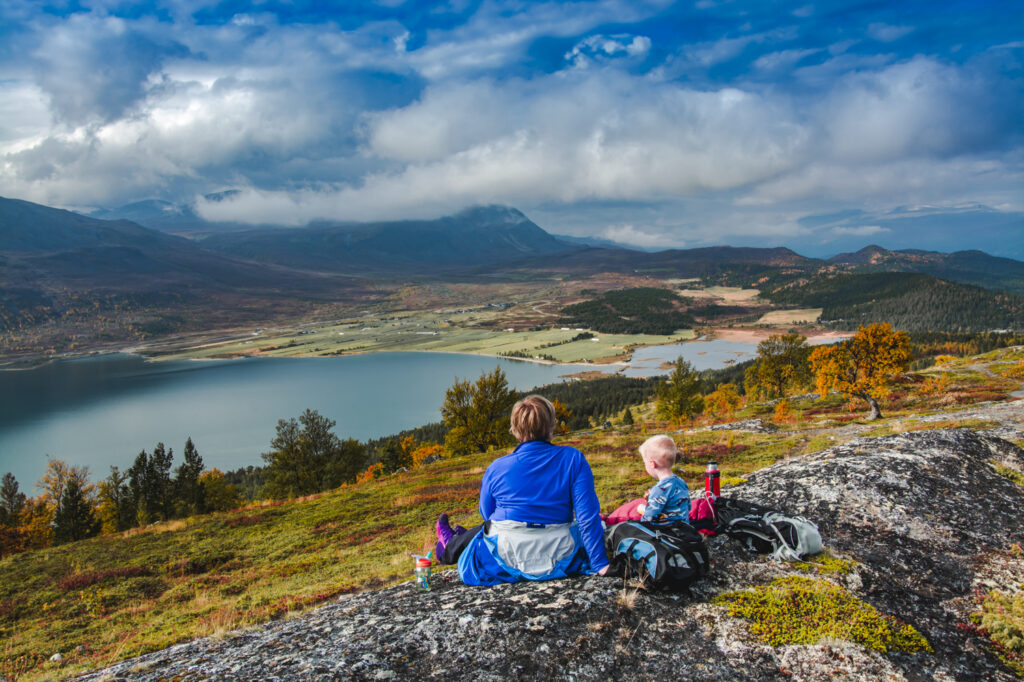 HIKE TO Veslvassfjellet
Is the hike along world celebrity Besseggen ridge too long? Mount Galdhøpiggen too steep? Take the stroll up to Veslvassfjellet, a particularly easy-hiked, yet airy mountain ridge between the mountain lakes Tesse and Lemonsjøen.
The hike to Veslvassfjellet is about 4 kilometers each way from the car park. (About 2 km longer each way if you walk back and forth from Brimi Seter) The trip is nice even if you don't reach the very peak.
Brimiskogen CLIMBING PARK
Challenges for everyone! High up in and between the pine trees in Brimiskogen Climbing Park, you will be challenged on balance, coordination and strength in a playful way. Here you get to experience how strong you really are in mind and body. Strengthening, as the locals say.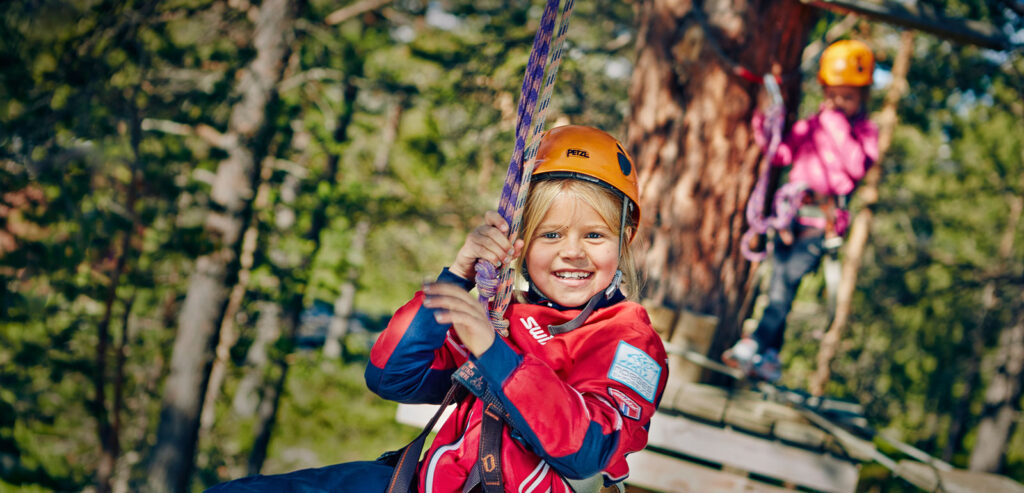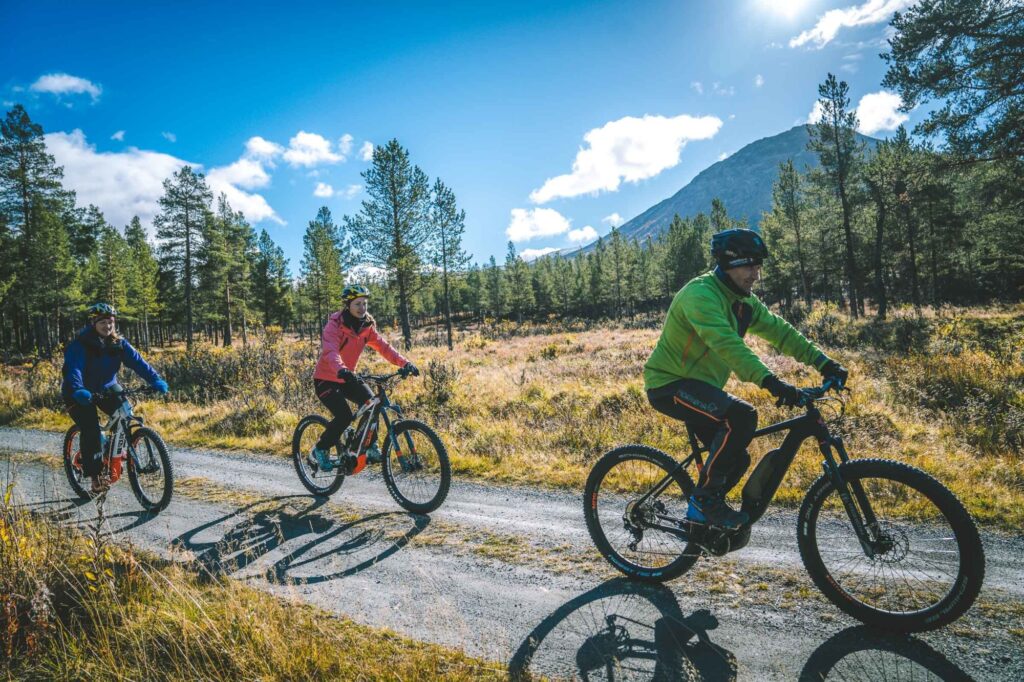 Tour de Tesse on Electric BIKE
Step it! Rolling around lake Tesse on a bicycle is a wonderful trip through a wonderful cultural landscape, with Jotunheimen as a magnificent backdrop. At setra we have two electric bikes for hire. If you are a larger group, check out Bike & Hike Jotunheimen for the hire of several electric bikes.
BIRD WATCHING TOWER BY LAKE TESSE
In Tesseosen, a couple of kilometers from Brimi Seter, you will find a unique wetland area with bustling bird life and a new bird watching tower open for the public. The tower is easy to spot down towards the lake from Brimiskogen Climbing Park. The birdlife is particularly nice to experience at dusk and at dawn.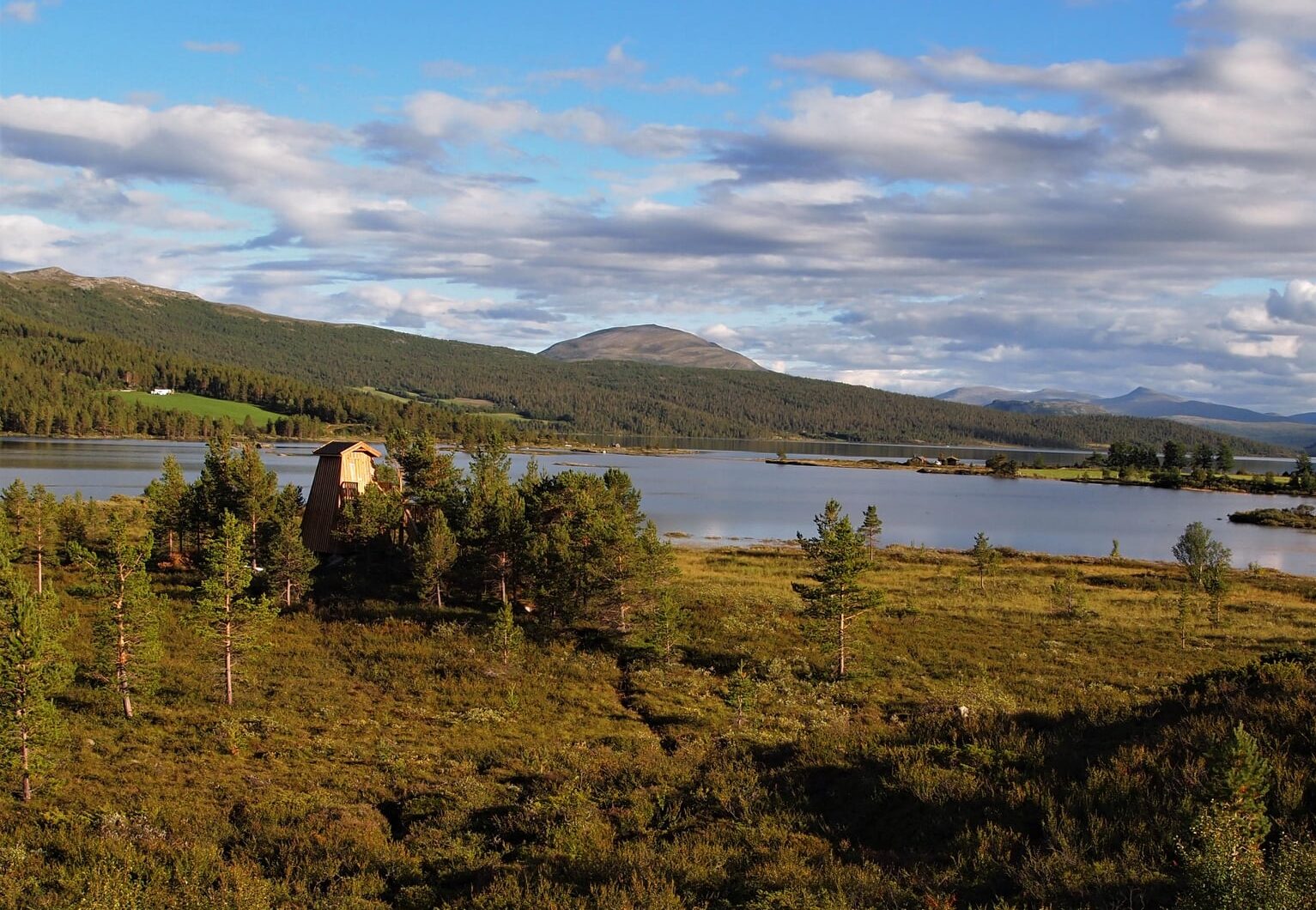 ACTIVITIES ACCESSED BY CAR
FULL DAY ADVENTURES
Congratulations, you've checked in natures own treasure chest! A short car ride from Brimi Seter you will find a golden array of world class attractions and activities.
MOUNT Galdhøpiggen
High as there is! An easy and safe hike across Norway's roof to the highest mountain peak in Northern Europe – the iconic Galdhøpiggen at 2469 meters above sea level. Nice adventure to combine with a visit to Lom national park village far, far below..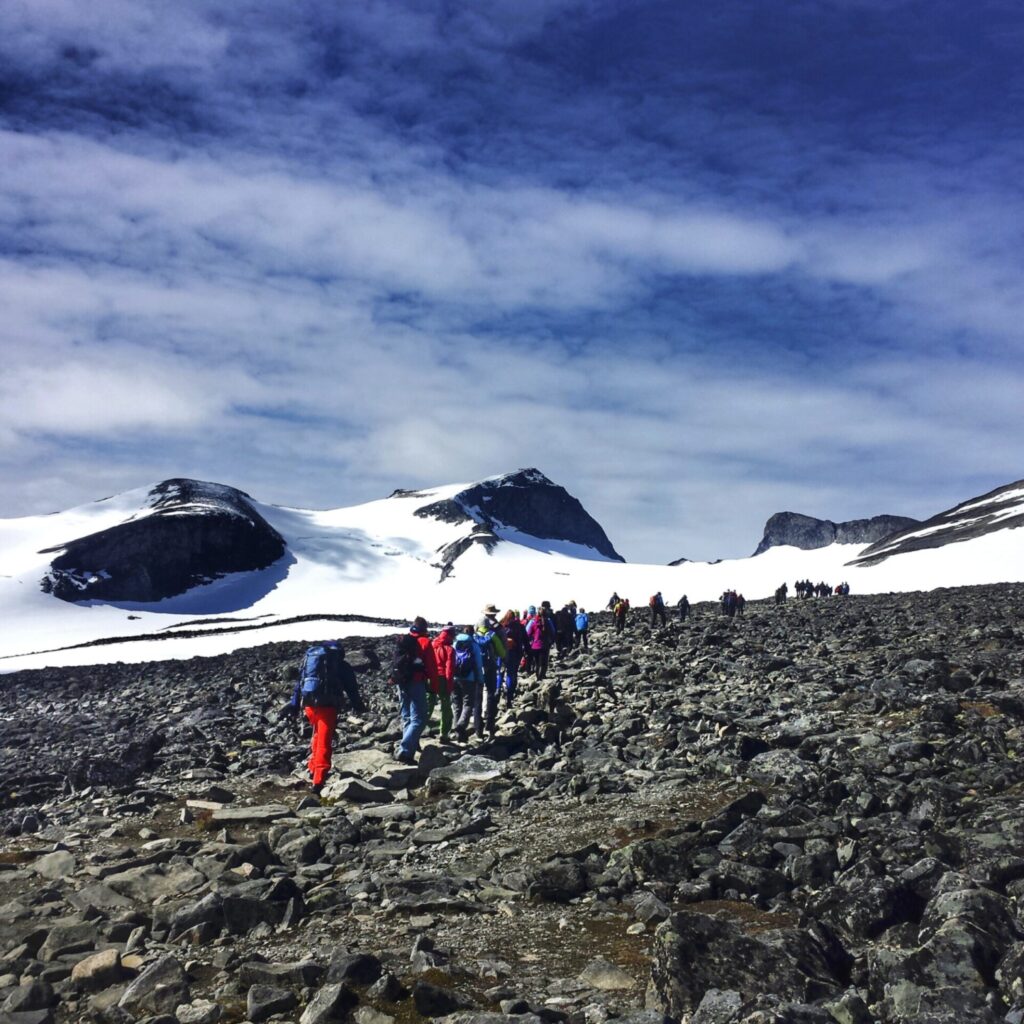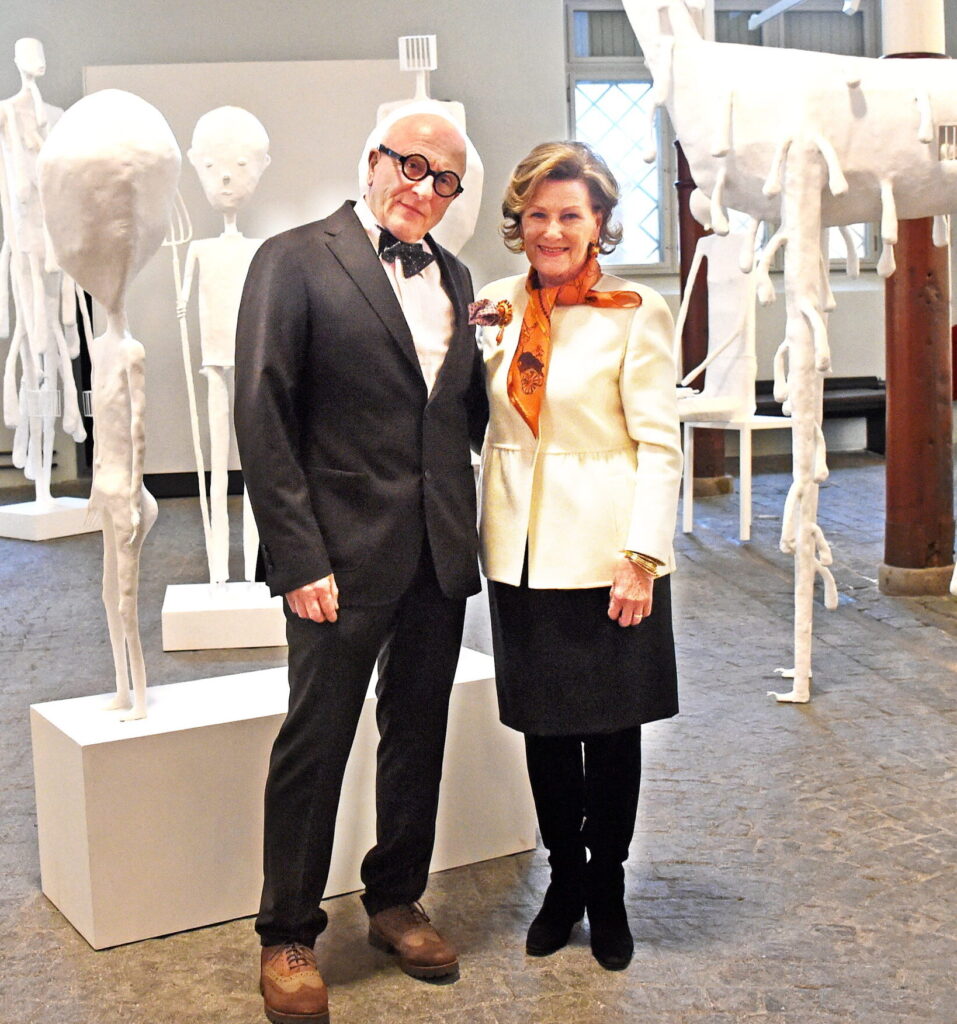 Ullinsvin GALLERY
This year's summer exhibitions in widely reknown Ullinsvin Gallery in Vågå are international artists Kjell Erik Killi-Olsen and Her Majesty Queen Sonja of Norway. In the gallery and in the art barn, the artists exhibit sculptures, ticket art, graphic works, drawings and ceramics. Ullinsvin offers you the best of art and culture, history and contemporary expressions, rural life and high culture – fused together in a unique arena. With the ancient parish of Ullinsvin as its setting, Galleri Ullinsvin invites you to exhibitions in modern showrooms and historic buildings.
sjoa RIVER RAFTING
Wild, beautiful and wet! Rafting river Sjoa is considered to be the best in Northern Europe, and takes you through the fairy tale valley of Heidal on iridescent fresh water from Jotunheimen. An adventure on land, water and maybe in the air too.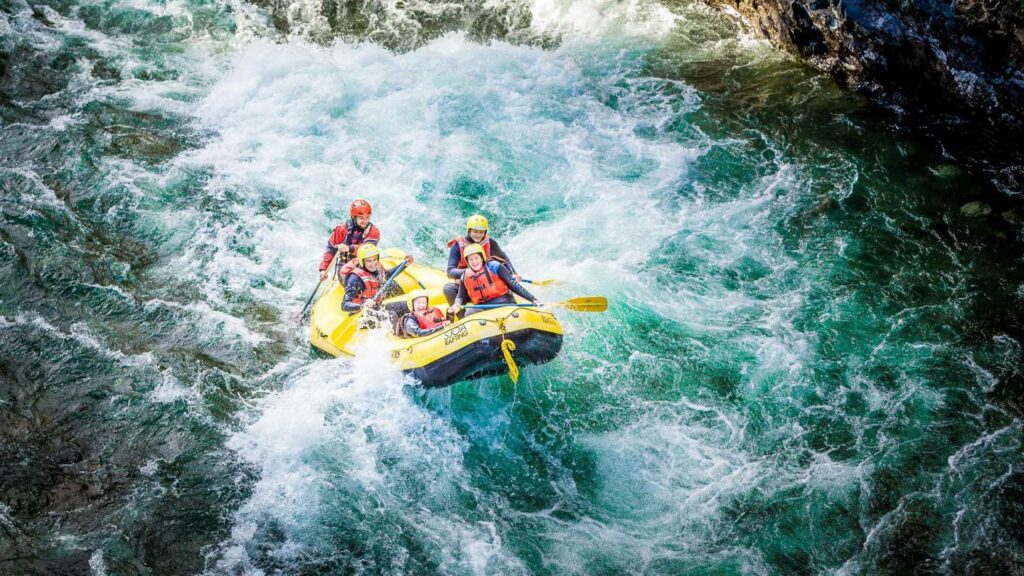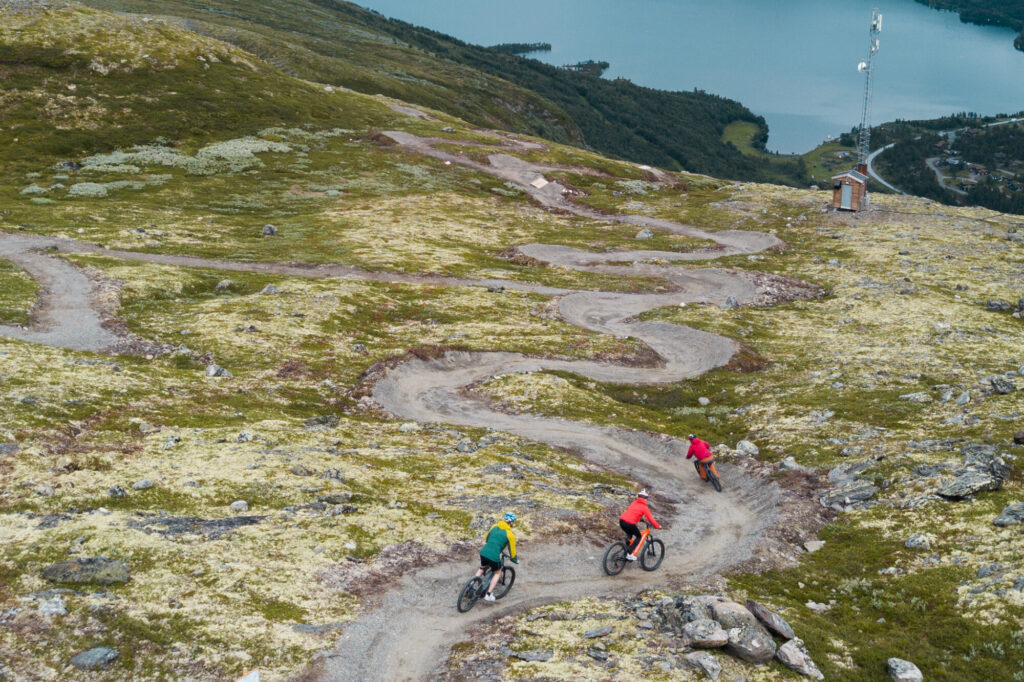 LEMONSJØEN BIKE MOUNTAIN
Top tour with an electric bike? Try the unique floating trails in Lemonsjøen Bike Mountain! Even the challenging climb to the top are easy with an electric mountain bike that you can rent from Bike & Hike Jotunheimen at the base of the bike area. The bike ride downhill gives you an exciting challenge, no matter what level you are at. The best way to land is with a cappuccino at the barista booth at Kalven Seter.
Ice Age! Join us in a hand-hewn ice tunnel filled with ice sculptures and archaeological treasures. On the way you learn about hunting history, climate change, thawing permafrost, melting snowdrifts and the animals and plants that live in the harsh Jotunheimen. After the trip into the unique ice tunnel, you get a closer look at the Kjelbrean glacier. The tours start at Juvasshytta at the foot of Galdhøpiggen – great to combine with mountain tours in Jotunheimen.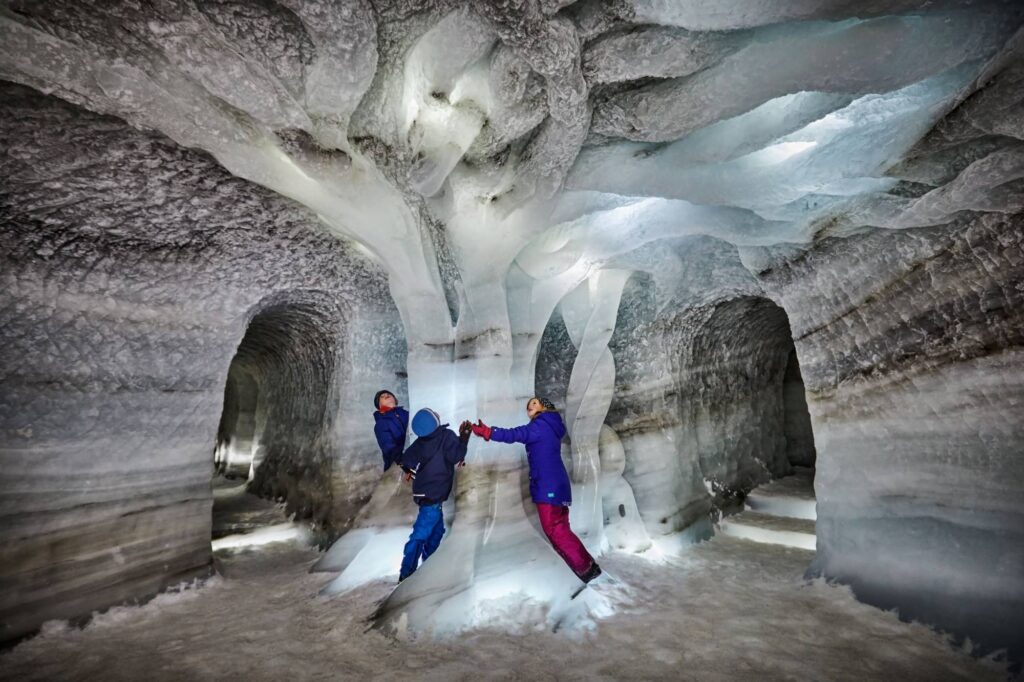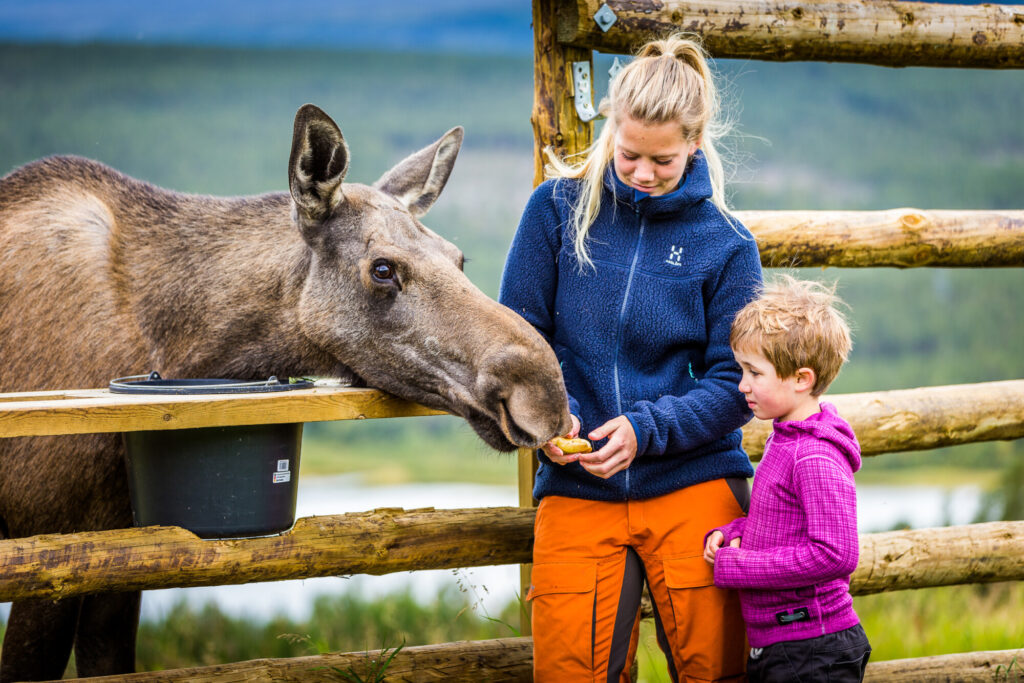 Glittersjå MOUNTAIN FARM
Like a royal palace straight out of a fairy tale, beautiful Glittersjå sits high and free with a view over Jotunheimen. Here you can take part in feeding moose, go on a discovery trip in hareland and the bear forest, ride a pony and treat a lot of other farm animals.
Lom naTIONAL PARK
VILLAGE & BAKERY
Norway's most famous bakery! Situated in Lom national park village, beautifully located below the mighty Mount Lomseggen, Lom forms a crossing point between east and west. An adventurous starting point for mountain tours in Jotunheimen. Gateway to the national parks Jotunheimen, Breheimen and Reinheimen – and in itself a lovely destination with Bakeriet i Lom, Norwegian Mountain Center, Brimibue, activity park, stave church and stone centre,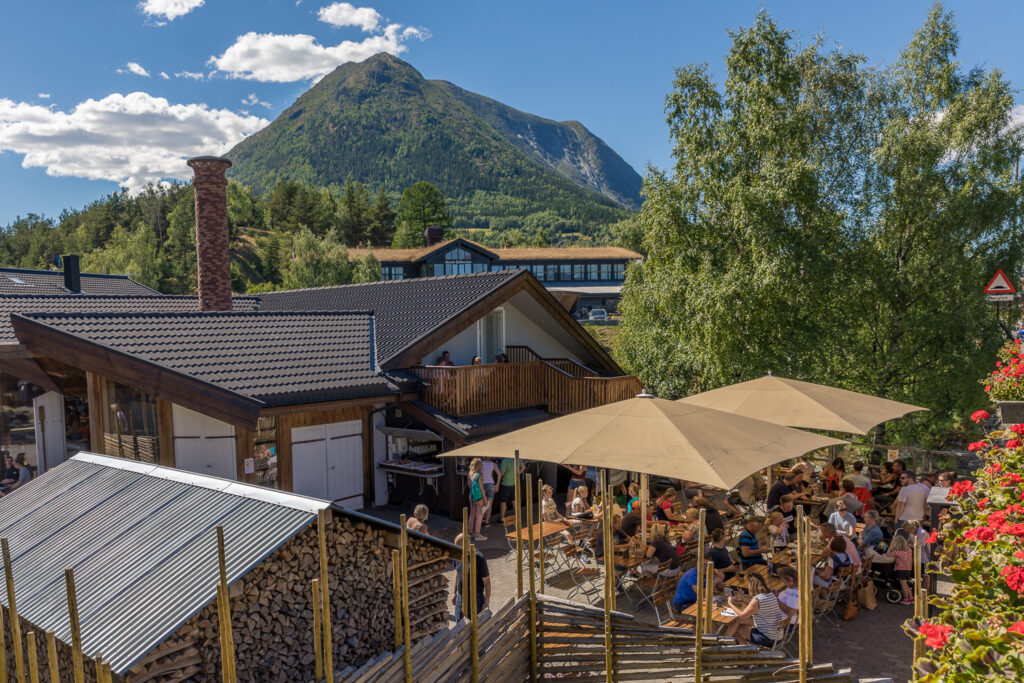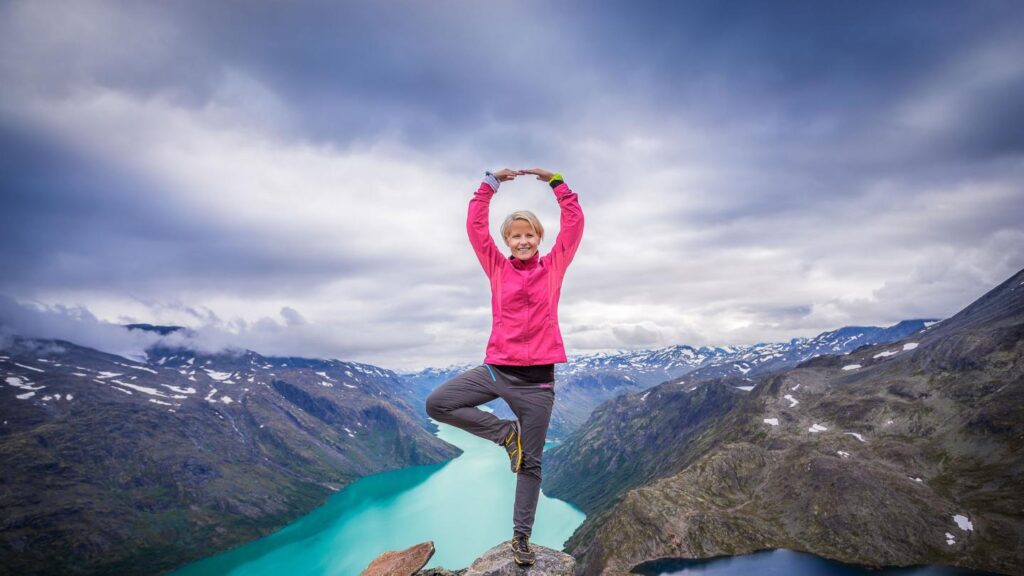 BeSseggen RIDGE
Besseggen is one of the biggest mountain classics in Norway. The iconic mountain ridge has been named one of the world's 20 most iconic mountain hikes by National Geographic. The surroundings are magnificent with Gjende's green lake surrounded by steep mountain sides and majestic peaks. A highlight among mountain tours in Jotunheimen.
WATER SPORTS AT LAKE Vågåvatnet
Stand on the water! At playful Vågåvatnet Feriesenter you may rent electric jetboards, SUP boards, pedal boats, kayaks and rowing boats with or without engine. After playful hours on the lake, the stroll is short to the beautiful center of Vågåmo with its distinctive restaurants and café with a excuisite local meals.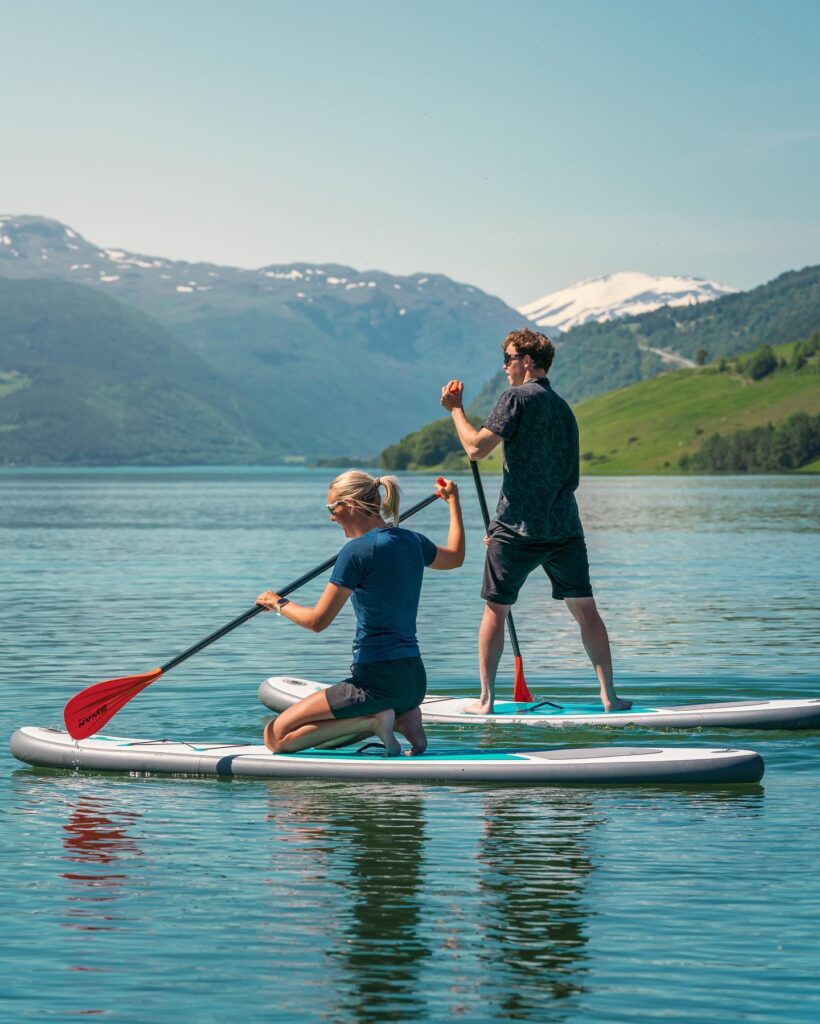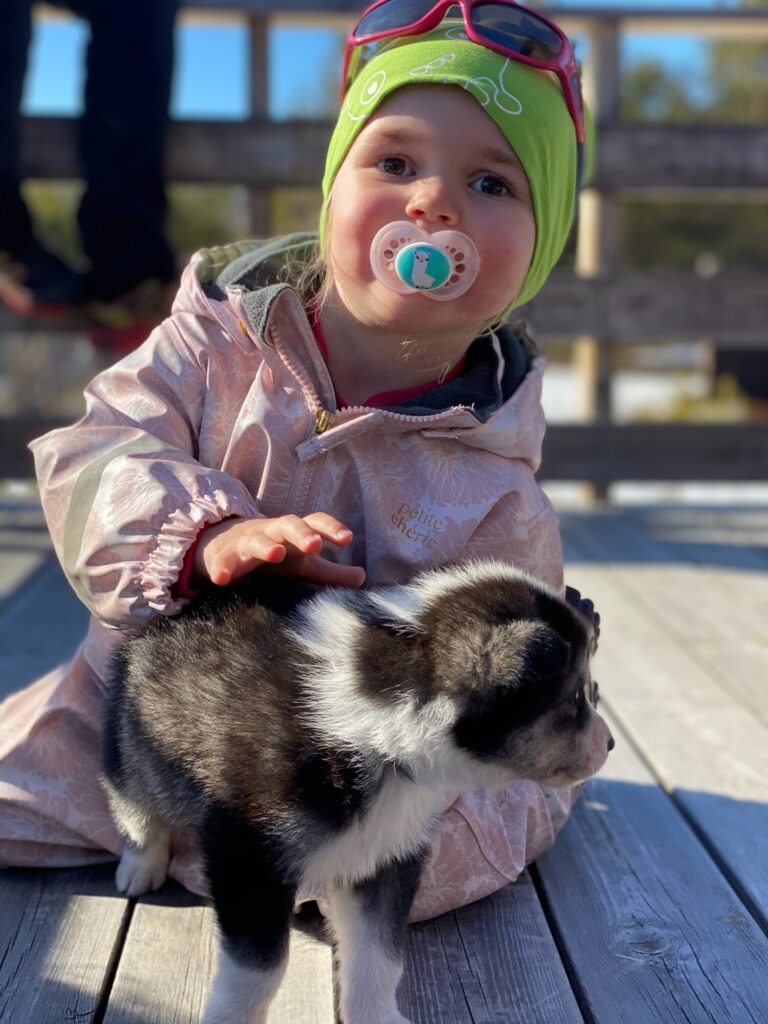 PLAY WITH PUPPIES
Wild, beautiful and crazy! Our great neighbors at Jotunheimen Husky Lodge sports 50 huskies that takes you dog sledding all winter. In the summer, you are welcome to play with cute and charming husky puppies – and feed the pack.
MOUNT Glittertind
The Queen of Jotunheimen is only a few meters lower than Galdhøpiggen – and offers a hillarious descent on small sledges in the first part of the summer. Perfect destination for mountaineers with short legs. Easy to reach from Glitterheim with a rental bike from the toll road.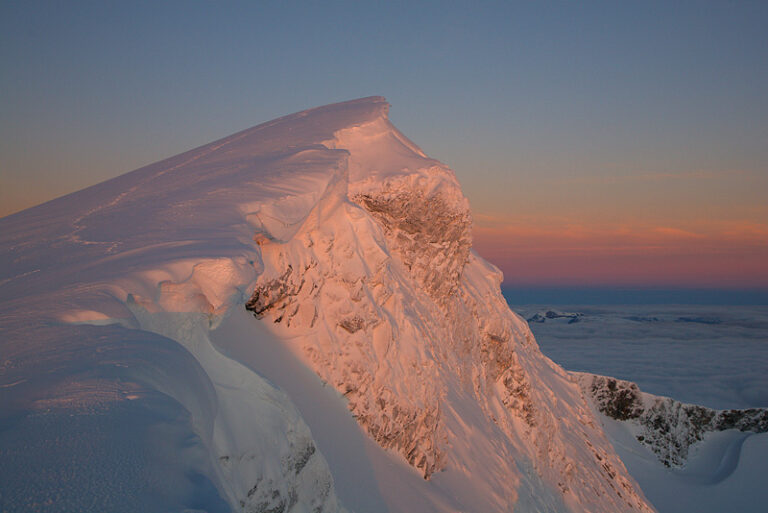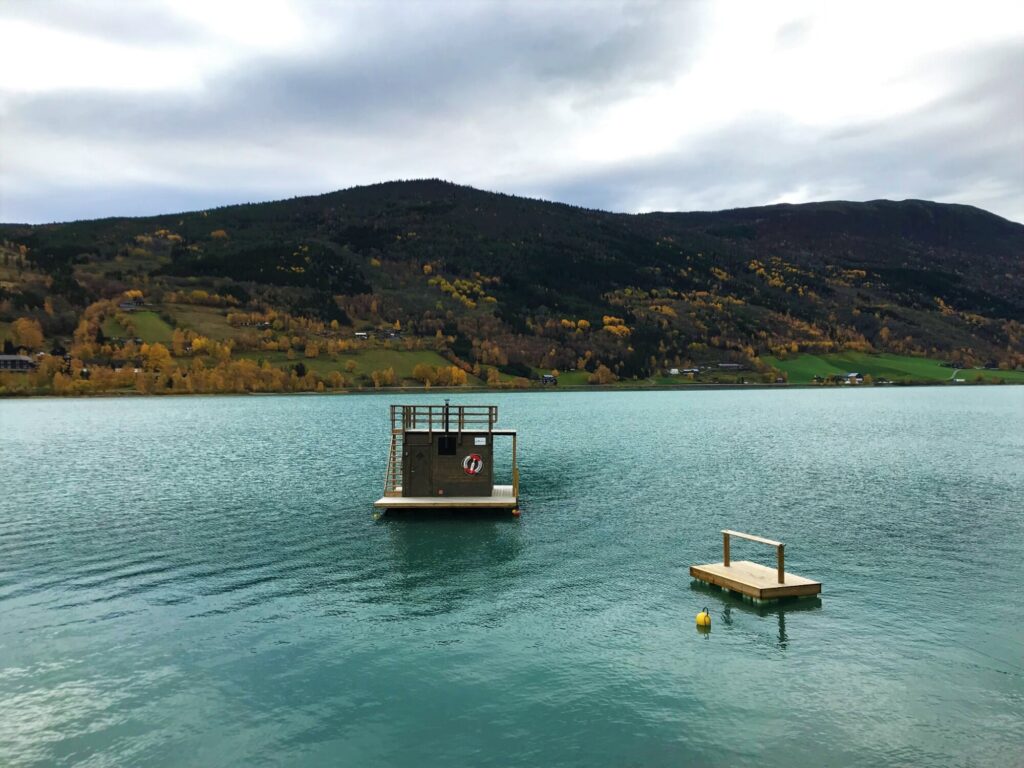 FLOATING WOODFIRED SAUNA
Endulge yourself in glacial water! Beautiful Lake Vågåvatnet has got it's green color from melting glaciers – and the bathing temperature is accordingly. Quick fix: Rent the floating sauna at Vågåvatnet and take cold plunges in the lake when you're about to boil – all year round. If you don't lose your breath from the dive, you will be left speechless by the mountains and the cultural landscape around your floating sauna.
ALPAcA HIKING
Become one with the mountains and experience an inner peace in fantastic nature in company with hiking alpacas! Alpaca trekking is an experience that appeals to everyone. Take a break from the hustle and bustle, on a hike in leisurely pace around the mountain pasture where the alpacas live. A memorable experience for those who want a mountain adventure outside the ordinary.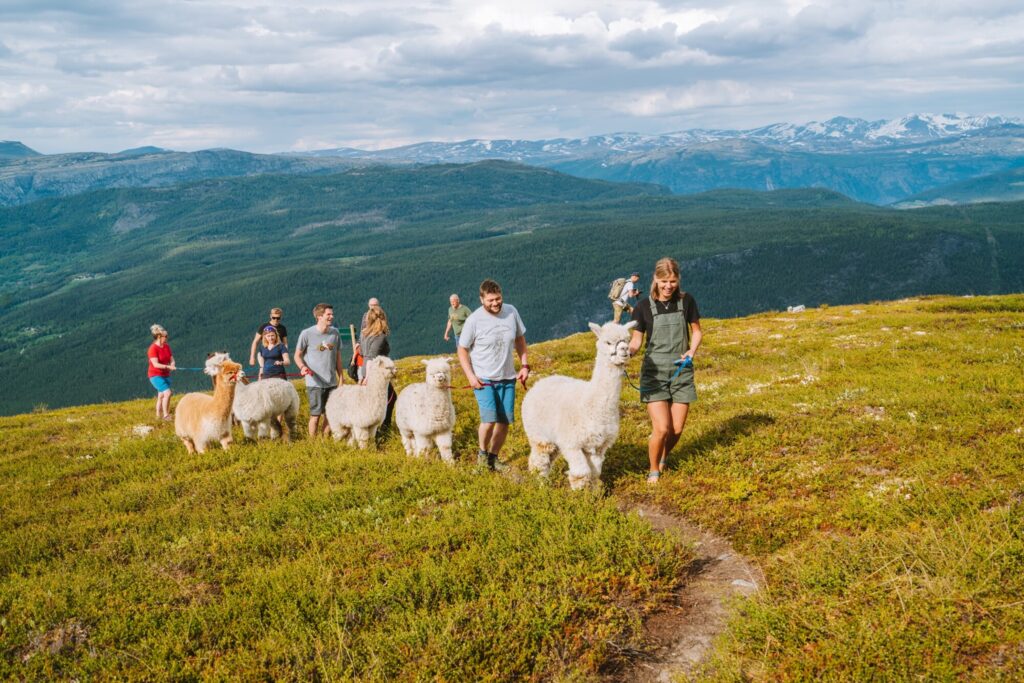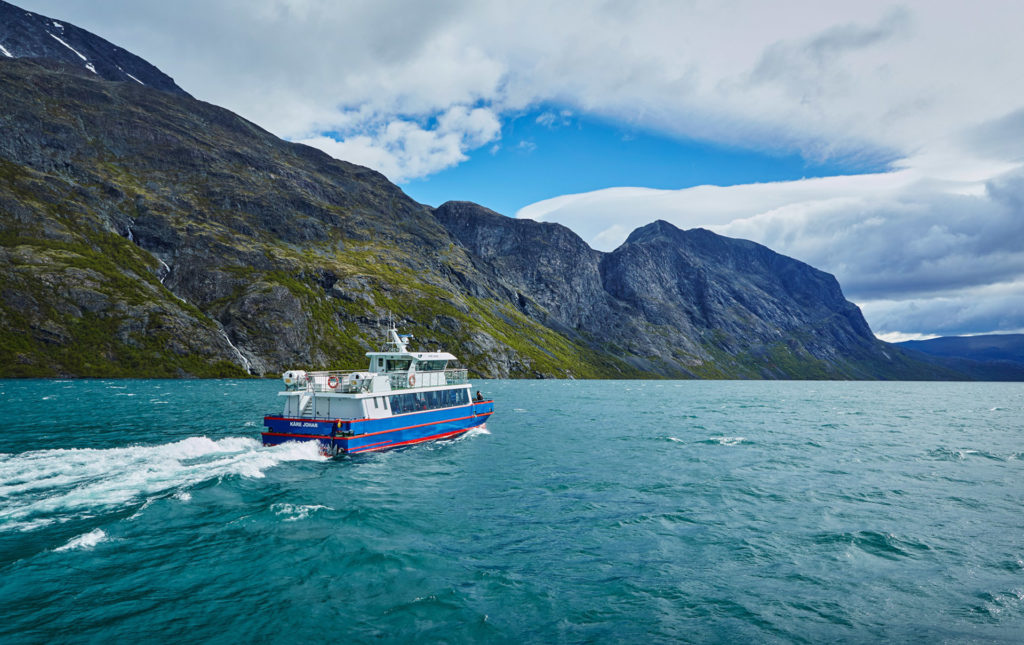 GJENDE SIGHTSEEING FERRY
Legendary author Henrik Ibsen used the Besseggen ridge as a back drop for his world famous play Peer Gynt. Let nature inspire you to create your own stories and memories. Take the Gjendebåtene to Jotunheimen and let the adventure begin on one of Norway's national tourist trails.
GALDHØPIGGEN sUMMER SKI RESORT
At the base of Northern Europe's highest mountain, you'll find Galdhøpiggen summer ski resort. The piste is one of the few in Norway that is located on a glacier. Here, you may enjoy the combination of sun, skiing and slush in the summer – in the ski center which is the highest above sea level north of the Alps. Summer ski season is usually from the end of May to October.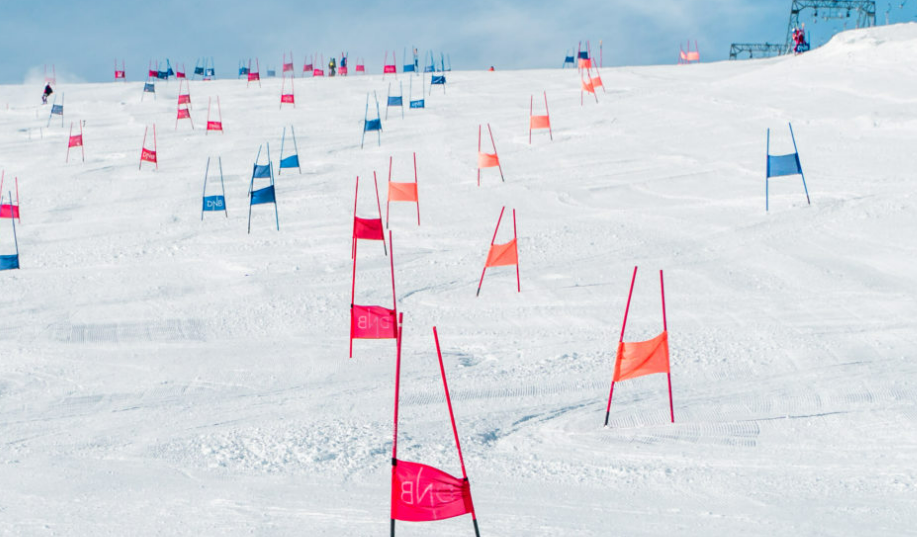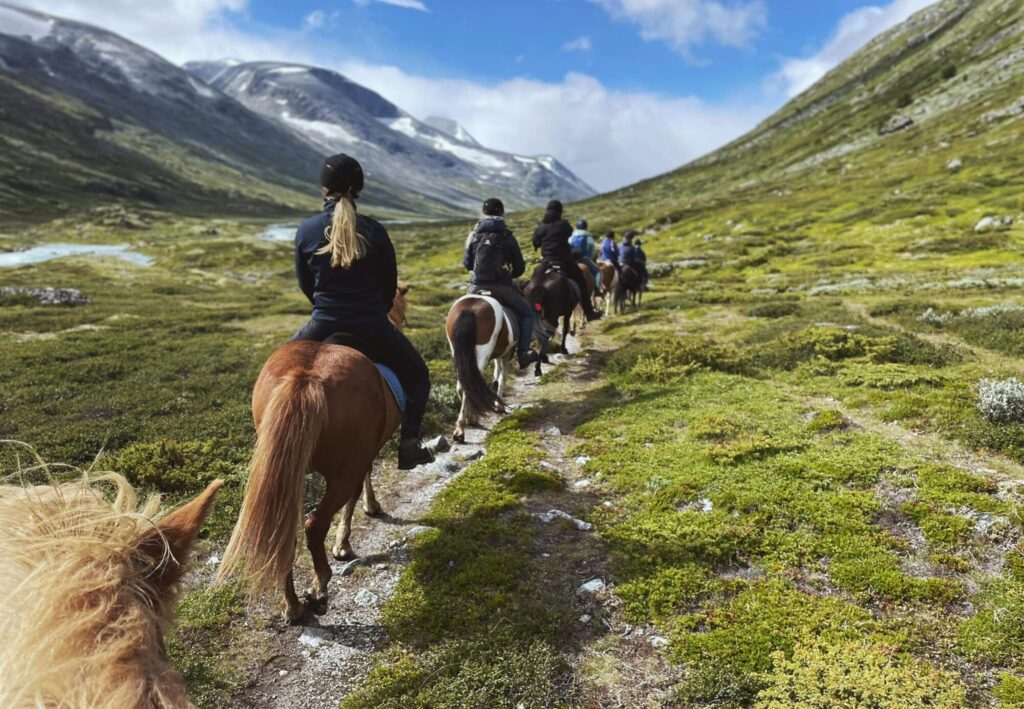 HORSBACK MOUNTAIN RIDING
Perfectly located between two of the most beautiful and unspoilt national parks in Norway, you will find Fjelleventyret. From the yard, experiences local guides offer horse-riding from a few hours to several days in magnificent Breheimen national park. Guided summit hikes on foot or on skis to some of the highest peaks in the country, and exclusive reindder hunting are also offered.